2018 Gold Card "Summer Pass" Now on SALE!
Valid through September 2018
Purchase
June 1 - Aug 1, 2018

$49.95 + tax

Please note that the Gold Card is only valid for the Gold Card holder and it is not transferable
Receive one FREE round of golf with each Gold Card purchase. (Free round guidelines are below)
Gold Card reservations can be made up to 4 days or less Sept - May and up to 7 days in advance June - Aug. Please know that times booked outside of these parameters will not be eligible for the 2018 Gold Card rates.
Play unlimited rounds at the Gold Card rate September 2017 through September 2018.
Gold Card rate includes the greens fee, golf cart w/GPS and practice balls.
Receive 15% off non-sale merchandise.
Booking fee waived for on-line tee times and mobile booking app.
Preferred rates at Wekopa Golf Club!
Gold Card Purchase Free Round Guidelines:
Valid for either the Sidewinder or Dinosaur Mountain golf courses
Sidewinder - Use your free round voucher on Sidewinder any day or time. Tee time can be made up to 4 days in advance. Expires 8/31/18
Dinosaur Mountain - Use your free round voucher on Dinosaur Mountain May - September any day or time. Reservations can be booked up to 4 days or less advance reservation. Expires 8/31/18
While this is not a program for all our players, this is an extremely attractive program for the golfer that is flexible in the time of day they play and does not require tee time reservations more than four days in advance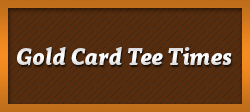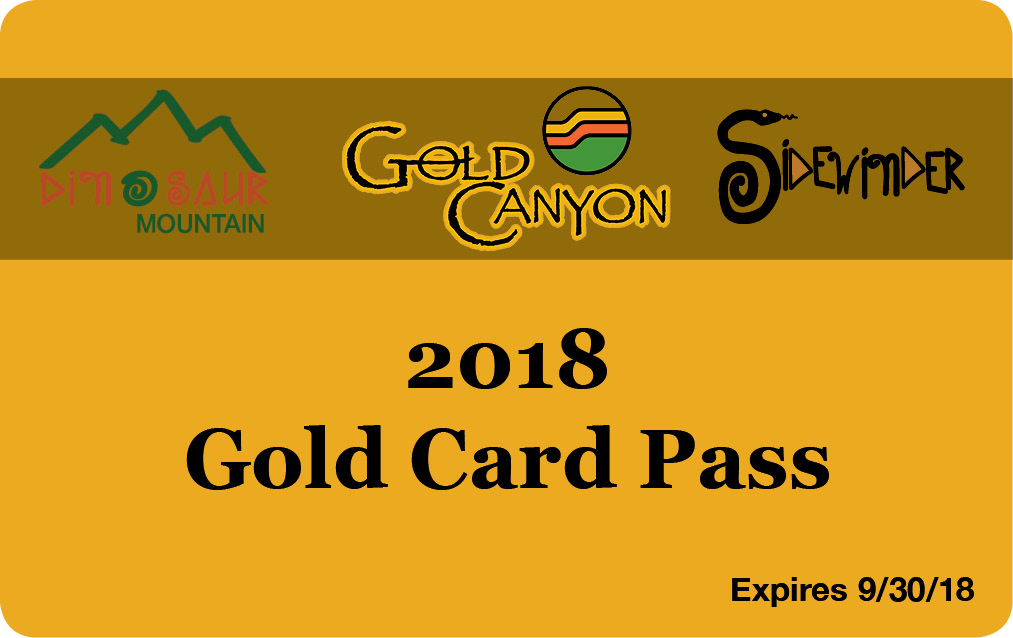 2017/18 Gold Card Rates
| | |
| --- | --- |
| Dinosaur Mountain Course | |
| Sept 1 - Sept 15 | $45 |
| Sept 16 - Oct 15 | $55 |
| Nov 3 - Dec 24 | $80 |
| Dec 25 - Jan 18 | $95 |
| Jan 19 - Mart 31 | $105 |
| Apr 1 - Apr 28 | $85 |
| Apr 30 - May 13 | $70 |
Sidewinder Course
Sept 1 - Sept 25
$25
Oct 13 - Nov 2
$55
Nov 3 - Dec 24
$60
Dec 25 - Jan 18
$65
Jan 19 - Mar 31
$70
Apr 1 - Apr 29
$60

Gold Card Rates at
located in Fountain Hills, AZ

Sept 1 - Sept 14 $57

Sept 15 - Oct 8 $62

Oct 9 - Oct 19 CLOSED

Oct 20 - Dec 24 $85

Dec 26 - Apr 1 $109

Apr 2 - Apr 29 $85

Apr 30 - May 13 $75